BACHATA 2023 PROGRESSIVE TRAINING LESSONS
Date: 12/06/2023 Time: 08:00 PM to 10:00 PM

12/06/2023 08:00 PM to 10:00 PM




Location: 14261 Ventura Blvd. 14261 Ventura Boulevard
Los Angeles, California, United States




Description
If you want to achieve your goals as a bachata dancer and learn the basics of bachata.
This training will help you gain confidence and self-knowledge of the basic fundamentals of bachata and prepare you for higher level skills for a partner
Join this series classes starting Wednesday, January 11 at 8:00 pm and learn the newest and hottest dance moves to hit the dance floors!! Let JP and Jaqueline guide you and show you how easy it is to dance a sensual and intimate Bachata! Men learn how to lead this dance, and women will learn to follow the right way, its powerful and the ladies love it. Women dare to be feminine and let your sassiness show. All in good fun and safe environment!!
Here is your opportunity to take it from the start and stop watching on the sidelines, join in!!
Youll be happy you did and youll never look back!!
This year course is only for 10 ladies and 10 men so its a total of 10 couples, no partner necessary.
Register now to RSVP your spot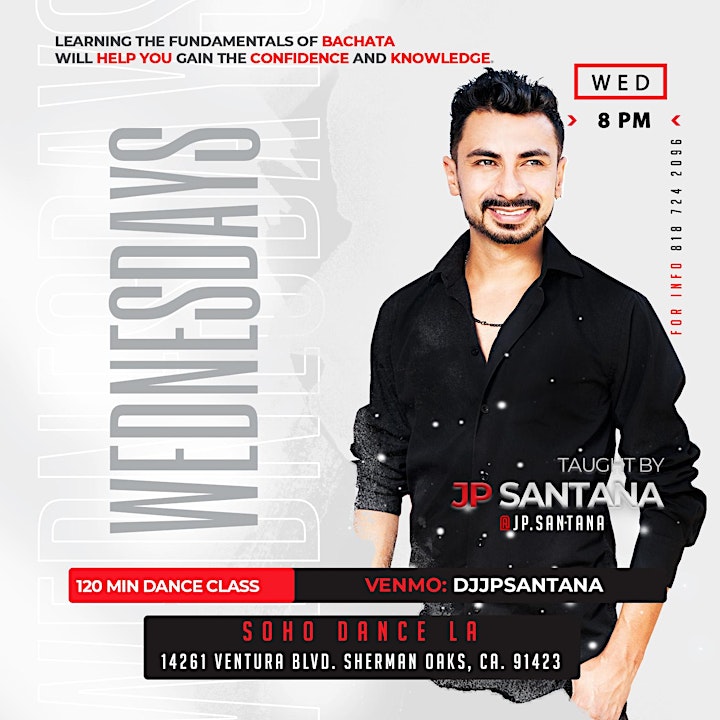 Related