Bachata Thursdays: Bachata Dance Classes for Beginners!
Date: 10/26/2023 Time: 09:15 PM to 12:30 AM

10/26/2023 09:15 PM to 12:30 AM




Location: On One Studios. 422 N Capitol Ave
San Jose, California, United States




Description
Come join us on Thursday nights at On One Studio for Bachata Thursdays! We provide a beginner friendly atmosphere!
Looking for a fun, beginner-friendly way to get your rhythm on?
Look no further than Bachata Thursdays!
Held weekly at On One Studio in San Jose, you'll learn how to dance bachata with our experienced instructors and experience extraordinary service.
Plus - dont miss out on the special effects lighting and state-of-the-art sound equipment that make us stand above other events around town.
Come join us each Thursday night where we guarantee an unforgettable evening of music & movement!
Event Details...
💥Bachata Music by DJ Magic Mike
💥Bachata Class by Mike Galindo
💥Dance Lesson: 9:15 PM - 10 :15 PM
💥Bachata Dancing: 10:15 PM - 12:30 PM
Entrance:
Class + Social: $20 Presale OR $25 At the Door
SOCIAL DANCE ONLY $10
( We accept Cash, Venmo, or Card )
Venmo payment: @DJMagicMike
Address:
422 N Capitol Ave
San Jose, CA 95133
🎉Brought to you by San Jose Bachata Nights LLC
----------------------------------------
#bachata #bachatadance #bachataclasses
About San Jose Bachata Nights LLC
San Jose Bachata Nights LLC is committed to the transformation of the world through dance and music.
San Jose Bachata Nights LLCs mission is to produce extraordinary bachata events while providing a warm, welcoming, safe, and inclusive space for all, regardless of gender, sexual orientation, disability, ethnicity, or religion.
Event Organizers Affiliate Websites:
http://www.sanjosebachatanights.com/
https://www.djmagicmikeofficial.com/
https://digitalmarketingagency-consultant.com/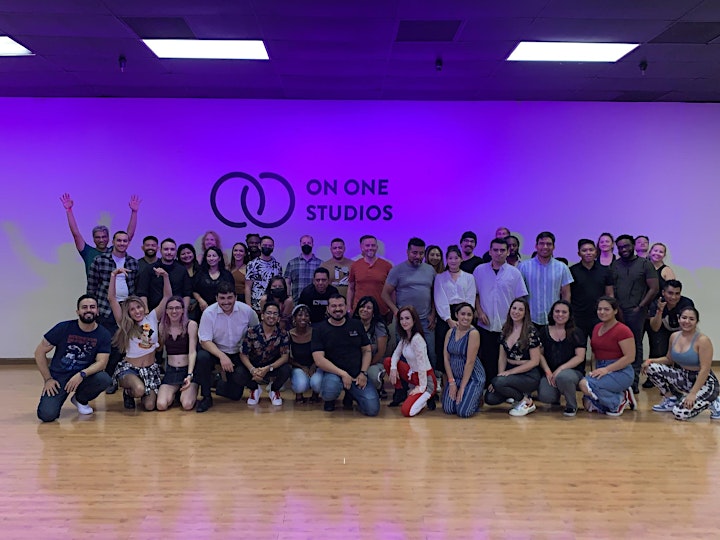 Related